Here is a what our customers have said about Southern Decks - PVC Decking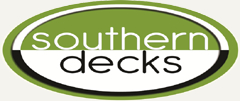 Please Note.These are actual testimonies and are fully endorsed by the customers who wrote them. However for Confidentiality we have only used the Customers first names. However should you require confirmation of their authenticity we will be happy to provide confirmation from the actual customers - simply email us using this link


PVC Caravan Decking - Steel Sub Frame - Bracklesham Bay - April 2012:
"After having requested several Quotes from some other companies, I decided to use Southern Decks who were by far the most reasonable than all the others. I must admit that I was quite nervous about how good the decking was going to be as I had heard some horror stories, but I felt reassured and confident that I had chosen the right company from the start by their professional and friendly manner. After paying my 50% deposit I was amazed to discover that within a week they were starting to install the deck and within just two days they had completed it. When I arrived to see it, I was speechless - it was in my opinion the finest decking I have ever seen. Furthermore I am proud to say that anyone looking for a great deck on my Park are told to see mine and I know that Southern Decks have recieved many more orders as a result."
"I am very happy to recommend this company - as I already have..."
" Thank you Southern Decks - for an Excellent job!"
Best wishes.
Terry J
Garden Decking in Southampton - May 2012:
"I would like to thank you and your company for the installation of the plastic decking, especially Don and Doug who met all my requirements politely and understandingly. Not only did I receive a high quality of service, but I was consulted on every aspect of the installation, resulting in the exact garden decking we wanted. The advice and expertise during the fit was really good and I enjoyed watching the decking take shape over such a short period. It is very rare for me to write, praising any company I have encountered, but I have no hesitation in recommending Southern Decks to any prospective customers.
"We have already spent many afternoons and evenings enjoying the decking and are delighted with It, not only because it enhances our garden, but also because I will have many maintenance free years.
Now its just the rest of the garden I need to keep uptogether!"
Thanks again
Regards
Lou R

Caravan Decking in Bridport - May 2012

"We were really glad we asked Southern Decks for a quote for decking because they were the best of the seven firms we approached.
Southern Decks service was personal, prompt and helpful.
Steve took the time to arrange a viewing of a deck they had made previously. The quality of the work convinced us to go ahead. Excellent, strong build.
Our site is exposed to sea air and a wooden base was suggested.
The two workmen completed the installation quickly and to a high standard. The materials used are of good quality."
Regards
Chris K
Caravan Decking in Bognor Regis - June 2012
"We made contact with Southern Decks following our discovery of their website on the internet and invited them to send us a quotation for providing decking at our static caravan. We were surprised how reasonable this quotation was when compared with others received. Despite the recent attrocious weather on the West Sussex coast the work was complerted to our complete satisfaction and we now have attractive decking and skirting the full length of our caravan. The decking incorporates a gate which means that our little Bichon Frise dog can be left safely outside our caravan which is now one of the most pleasing on the site attracting extremely favourable comments from other caravan owners as they pass by. We happily, and with complete confidence, recommend Southern Decks to anyone considering decking for their caravan."
Shirley D
Contact Us
Serviiced Offices ONLY: New Barn Farm, Funtington, Chichester, West Sussex, PO18 9DA
Telephone: 023 9311 6938
info@southerndecks.co
.uk
Clients Services